Info ja kuvaus: Agriturismo lähellä Cuneo paikassa Piemonte, Clavesana
---
Clavesana 5135
liittyy tarjoukseen 'Varaa rauhallisesti'
Lisätietoja

Kirkon muinainen omaisuus, joka juontaa juurensa 13-luvulta. Vangitarhojen, hasselpähkinäviljelmien ja metsien ympäröimä Langhen loistavaan ympäristöön upotettu Agriturismo on määräävässä asemassa Tanaron laaksossa. , jossa menneisyys ja nykyisyys tulevat yhdessä tarjoamaan vieraille mahdollisuuden nauttia Langan... Katso muu
Kirkon muinainen omaisuus, joka juontaa juurensa 13-luvulta. Vangitarhojen, hasselpähkinäviljelmien ja metsien ympäröimä Langhen loistavaan ympäristöön upotettu Agriturismo on määräävässä asemassa Tanaron laaksossa. , jossa menneisyys ja nykyisyys tulevat yhdessä tarjoamaan vieraille mahdollisuuden nauttia Langan alueen perinteille tyypillisistä makuista, tuoksuista ja vieraanvaraisuudesta ympäristössä, joka on varustettu kaikilla mukavuuksilla, joita moderni tekniikka voi tarjota.
Maalaistalo on nyt viehättävä sijainti. Tässä kaikki auttaa muuttamaan vierailustasi ainutlaatuisen ja unohtumattoman kokemuksen: hyvin hoidetut ja hienostuneet huoneet, rauhallinen, tyylikäs ja hiljainen ilmapiiri.
Maalaistalossa on 4 standard-kahden hengen huonetta, joista yhtä käytetään vammaisten vastaanottamiseen, ja 4 superior-kahden hengen huonetta, joissa kaikissa on oma kylpyhuone ja suihku. Kaikki huoneet on sisustettu antiikkihuonekaluilla.
Ravintola
Hotellissa on 3 eri huonetta, jotka tarjoavat vieraille mahdollisuuden nauttia pöydän nautinnoista ehdottomassa rauhassa. Lievempinä vuodenaikoina on mahdollista syödä puutarhassa loistavan pergolan alla. Keittiössä on kotitekoisia ruokia, jotka vaihtelevat vuodenaikojen rytmin mukaan: Langhen keittiön "klassisiin" ruokia, kuten ravioli al plin, haudutettu liha ja hautot, tajariini kanojen tuottamilla tuoreilla munilla, veitsellä lyöty raaka liha. ja tietysti kotelo luovien ruokien rinnalla, joka kuitenkin liittyy aina Langhen kaltaisen antelias ja rikkaan alueen vuodenaikojen saatavuuteen. Tilan vihannespuutarhasta ja viereisistä metsistä tulevat luonnonmukaisesti kasvatetut vihannekset, hedelmät ja aromaattiset yrtit, kuten Nizzan nyrkkisuoda, Cerveren purjo, Carmagnolan neliöpippuri, tryffelit ja sienet, jotka koristavat ravintolan ruokia.
Dogliani Superiore Docg Viini
Tilaan kuuluu myös 3 hehtaaria metsien ympäröimää viinitarhaa, joita Ligurian tuulet tuulettavat ja aurinko suuteli, joista suurin osa on viljelty Dolcettossa. Tilalla tuotetaan "Dogliani Docg Superiore", jalo punaviinejä, ja se on saatu huolellisesta ja vaikeasta Dolcetto docg-rypäleiden valinnasta sekä valituista Sauvignon Blancin ja Chardonnayn tuotannoista.
Toiminta ja kokemukset
Kotitaloustunti
Kurssi lähestymistapa viiniin
Sato
Retki tryffelien etsimiseen
Walks
Opastettu maku maisteluun Clavesanan kellareissa
Polkupyörän / maastopyörän vuokraus
hierontaa
Urheiluaktiviteetit
Maatila on ihanteellinen urheilua rakastaville ja aktiivista lomaa haluaville. Tilalla on itse asiassa lukuisia palveluita ja mahdollisuuksia, joita maatila tarjoaa urheilijoille.
Vieraiden käytössä on viihtyisä kuntosali, joka on varustettu parhaimmilla varusteilla ja rentoutumishuone.
Agriturismo on varustettu pyöräilijöille, jotka aikovat lähteä polkupyörillään tutkimaan Langhen upeita kyliä. Itse asiassa tilalla on varastotila, jossa polkupyöriä voidaan varastoida. Pyöräilijät voivat käyttää myös maksettua pesulapalvelua urheiluvaatteisiinsa.
Agriturismo sijaitsee muutaman kilometrin päässä Langhen parhaista golfkentistä: Monforte d'Alba -golfkerho 10 km ja Cherasco Golf Club 15 km.
Häät
Romanttiset tunteet häämatkallesi. Tässä loistavassa mäkisessä ympäristössä, jota ympäröivät viinitarhat, voit tehdä "suuren päivän" ainutlaatuiseksi ja unohtumattomaksi, joka ennakoi uutta elämää kahdelle ... hääihisi! Mikään ei jätetä sattuman varaan, kaikki yksityiskohdat ovat seurausta onnellisuuspäivästä perheen ja ystävien kanssa, ikimuistoinen päivä.
Huom . Kiinteistö ei hyväksy alle 16-vuotiaita vieraita
Piilota teksti
Valitse majoitus

Saatavuus

joustavilla päivillä
The search with flexible dates has found also the following availabilities in the property. Please look for which dates you prefer and make your reservation.
Tilaa uutiskirje ja vastaanota tarjouksemme ja viimeisin Novitu00e0.
Seuraa meitä Facebookissa

Varoitus: tapahtui tunnistusvirhe!
Käytettävissä olevat palvelut
Yleiset palvelut
Uima-allas
Pysäköinti
Ilmastointi
Ulkovalaistus
Vastaanotto
Loppusiivous
Päivittäinen siivous
Lämmitys
Ylimääräinen lakanoiden vaihto
Ylimääräinen pyyhkeiden vaihto
Esteetön
Catering-palvelut
Ravintola
Puolihoito
Kansainvälinen aamiainen (makea + suolainen)
Mukavuus / Hyvinvointi
Teknologiapalvelut
Internet-yhteys
Wi-Fi-yhteys
Hyvinvointipalvelut
Sauna
Kuntosali
Muut palvelut
Juhlat ja vastaanotot
Erikoispalvelut
Hääsuunnittelu
Grape harvest
Läheiset palvelut
2 Km Ruoka
2 Km Kemisti
3 Km Metsästys
3 Km Kalastus
5 Km Ratsastus
10 Km Golf
15 Km Kauppakeskus
15 Km Rautatieasema
15 Km Sairaala
30 Km Hiihtomahdollisuudet
30 Km Vuori
40 Km Meri
100 Km Järvi
Puhutut kielet
English

Italiano
Luottokorttia käytetään vain vakuutena.

Luottokorttiasi käytetään vain varmenteena, eikä sitä veloiteta.
Tallennuksen maksutapa: Pankkisiirto - Luottokortti
Vahvista varauksesi antamalla luottokorttitiedot:

Diners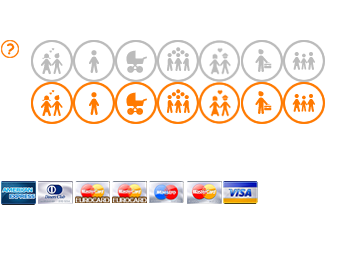 - American express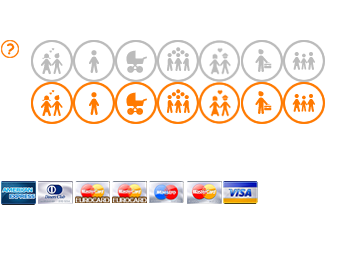 - Mastercard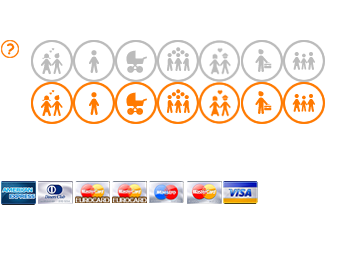 - Visa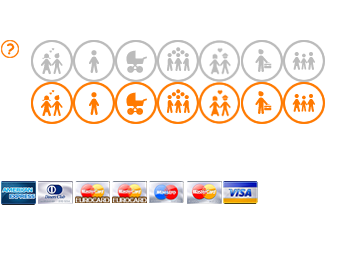 - Europecard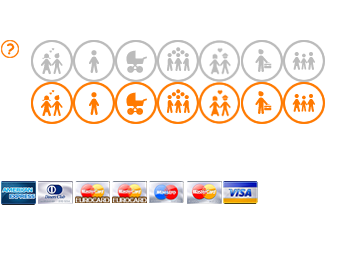 Yhteissumma maksetaan: saapuessa
Maksu tulee suorittaa: Luottokortti - Pankkisiirto - Cash - Käteinen tai shekki
Luottokortti hyväksytään:
Visa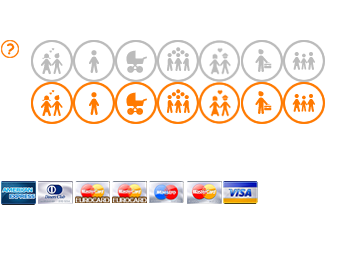 - Mastercard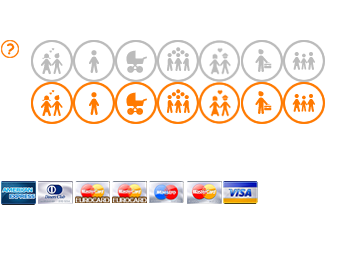 - Amex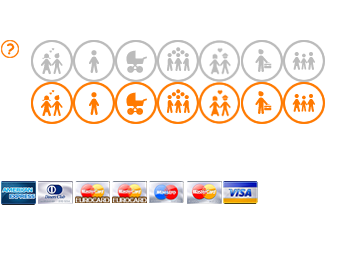 Jos peruutuksia tehdään 24 tunnin sisällä varauksen tekemisestä ja # päivämäärää ennen saapumista, määrätään sakko 30% kokonaissummasta.
Peruutukset 14 dd saapuessa 0dd saapuessa veloitamme 100% yhteishinnasta.
'Myöhästynyt saapuminen' tai 'Varhainen poistuminen' ovat tapauksia, joihin sovelletaan peruutuskäytäntöä alkaen '0 päivää ennen saapumista'
Saapumisen tulee tapahtua 17:00 - 19:00.
Huoneet tulee luovuttaa viimeistään 11:00.
Paras hinta
100% turvallinen varaus
Varaus lisämaksutta